Record surfing experiences at your favourite locations with SurfTrackr, the surfing journal for the iPhone. Track your surf sessions, making the entries as detailed as you want by including the date, duration, location, surfboard, notes, conditions, and more.
Designed for Surfers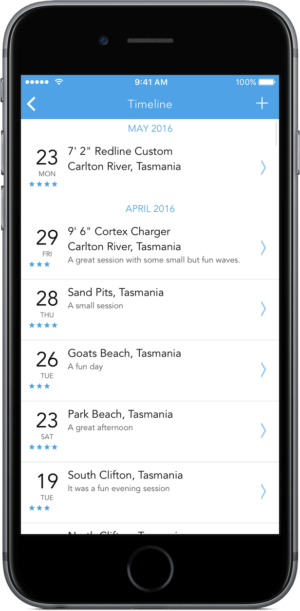 View your surfing sessions in a timeline and see full details on any past session.
Add your surfboard and see a timeline of all of the sessions with the surfboard.
Record the details of your favourite surfing locations including their position on a map and quickly see all of your sessions at that location.
View driving directions for the quickest route to the surf break.
Upgrade to SurfTrackr Pro
Multiple surfboards.
Photos of your surfboards and surf sessions.
Weather conditions at the time you were surfing.
Statistics such as the hours surfed per month.
Export your journal to a spreadsheet.
Select a color theme to personalize the app.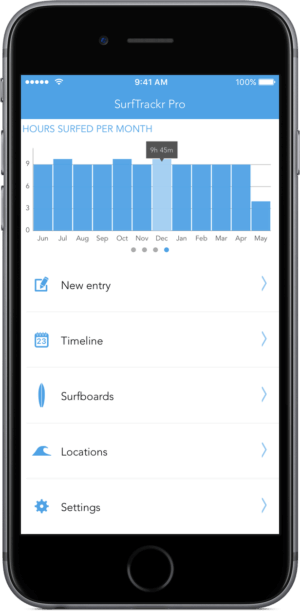 ---